Specjalista ds Bezpieczeństwa Procesowego
Location: 
Katowice, Silesian, PL
Type of contract: 
Permanent
Posting date: 
10 Nov 2023
Job offer reference: 
162116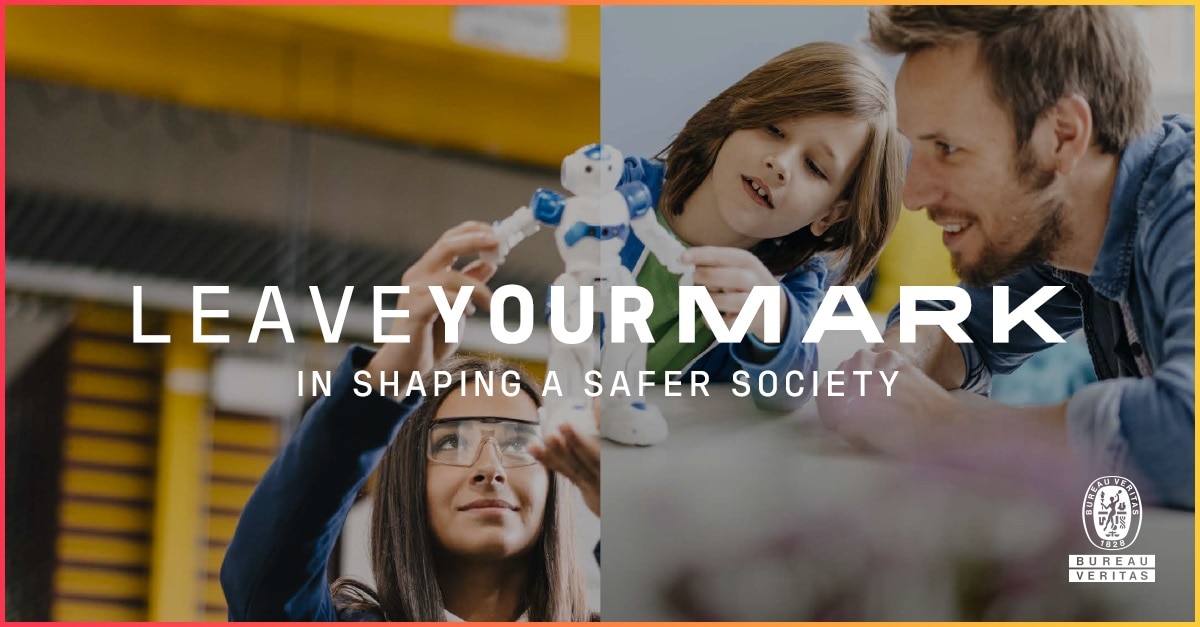 Założona w 1828, firma Bureau Veritas jest światowym liderem branży TIC (Testing, Inspection and Certification). Dostarczamy wysokiej jakości usługi wspierając na co dzień klientów w spełnianiu stale rosnących wymagań związanych z jakością, bezpieczeństwem i higieną pracy, ochroną środowiska oraz odpowiedzialnością społeczną. Grupa, działająca w 140 krajach i zatrudniająca ponad 77 000 pracowników, aktywnie uczestniczy w tworzeniu standardów jakości na świecie. Kluczowe wartości Bureau Veritas to integralność i etyka, bezstronność, niezależność, orientacja na klienta oraz bezpieczeństwo w pracy. Jako firma zorientowana na ciągle zmieniające się potrzeby klientów - dynamicznie reagujemy na wyzwania współczesnego świata, dostosowując swoją ofertę do obecnych realiów.
Specjalista ds Bezpieczeństwa Procesowego
Miejsce pracy: Katowice
TWOJE ZADANIA:
Wykonywanie analiz ryzyka procesowego (PHA, HAZOP, LOPA) dla instalacji produkcyjnych przemysłu chemicznego, petrochemicznego oraz energetyki,
Opracowywanie raportów końcowych z przeprowadzonych analiz ryzyka procesowego,
Udział w rozwoju usług związanych z bezpieczeństwem procesowym.
CO JEST DLA NAS WAŻNE?
Wykształcenie wyższe kierunek Bezpieczeństwo Procesów Przemysłowych, Inżynieria, Technologia chemiczna lub inne branżowe,
Znajomość zagadnień związanych z analizami ryzyka procesowego w tym znajomosc ATEX,
Znajomość języka angielskiego / prowadzenie spotkań w języku angielskim,
Skuteczność w działaniu i odpowiedzialność biznesowa,
Nastawienie na ciągły rozwój oraz czerpanie z różnych perspektyw,
Mile widziana umiejętność opracowywania konkretnych rozwiązań technicznych, ale także dobre umiejętności interpersonalne i komunikacyjne,
Mile widziana wiedza z zakresu Bezpieczenstwa Funkcjonalnego /PN-EN 61508, PN-EN 61511/,
Prawo jazdy i gotowość do częstych wyjazdów.
JEŚLI DO NAS DOŁĄCZYSZ, ZAPEWNIMY CI:
Pełne wsparcie i wdrożenie,
Pracę w firmie o długoletniej historii i stabilnej pozycji, która jest odpowiedzialnym pracodawcą,
Możliwość poznania procesów biznesowych oraz ich przebiegu u lidera branży TIC,
Pakiet benefitów.
Prosimy o zamieszczenie w aplikacji następującej klauzuli:
Wyrażam zgodę na przetwarzanie przez Bureau Veritas Polska Sp z o.o. (administratora danych) moich danych osobowych, które zostały zamieszczone w przekazanych przeze mnie dokumentach (CV, życiorys, list motywacyjny) w celu przeprowadzenia procesu rekrutacji, zgodnie z rozporządzeniem UE 2016/679 z dnia 27.04.2016 r. (ogólne rozporządzenie o ochronie danych osobowych, Dz. Urz. UE L 119, s. 1). Zostałem poinformowany, że zgoda może zostać wycofana w dowolnym momencie, wycofanie zgody nie wpływa na zgodność z prawem przetwarzania, którego dokonano na podstawie zgody przed jej wycofaniem.
Apply now »