Specjalista ds. Sprzedaży
Location: 
Katowice, Silesian, PL
Type of contract: 
Temporary
Job offer reference: 
163267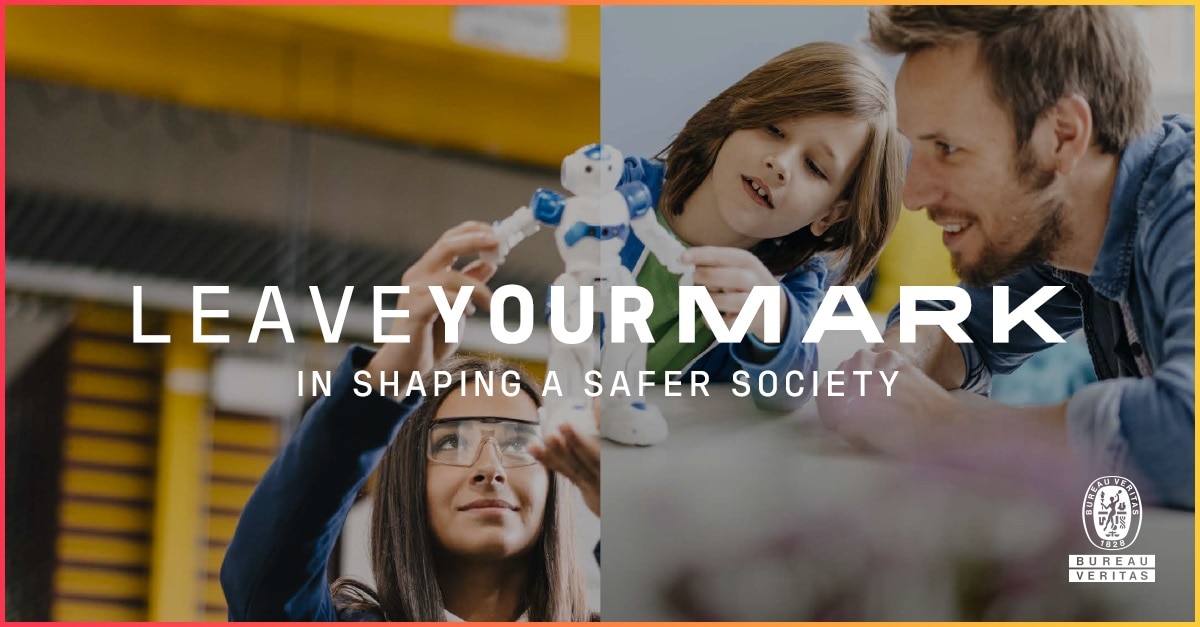 Założona w 1828, firma Bureau Veritas jest światowym liderem branży TIC (Testing, Inspection and Certification). Dostarczamy wysokiej jakości usługi wspierając na co dzień klientów w spełnianiu stale rosnących wymagań związanych z jakością, bezpieczeństwem i higieną pracy, ochroną środowiska oraz odpowiedzialnością społeczną. Grupa, działająca w 140 krajach i zatrudniająca ponad 77 000 pracowników, aktywnie uczestniczy w tworzeniu standardów jakości na świecie. Kluczowe wartości Bureau Veritas to integralność i etyka, bezstronność, niezależność, orientacja na klienta oraz bezpieczeństwo w pracy. Jako firma zorientowana na ciągle zmieniające się potrzeby klientów - dynamicznie reagujemy na wyzwania współczesnego świata, dostosowując swoją ofertę do obecnych realiów.
Specjalista ds. Sprzedaży
Twój zakres obowiązków:
Rozwijanie relacji biznesowej z klientami i pozyskiwanie nowych klientów do swojego portfolio,

Pozyskiwaniem klientów w działaniach wychodzących (kampanie cold mailingowe/cold calling/ social selling),

Obsługa leadów, kwalifikacja, prezentacja usług, uzyskanie decyzji klienta i finalizacja sprzedaży,

Utrzymywanie bazy danych z dokładnymi i aktualnymi informacjami o klientach i potencjalnych klientach,

Prowadzenie spotkań z klientami (online i offline),

Przygotowywanie ofert handlowych,

Realizacja wyznaczonych celów sprzedażowych,

Budowanie i utrzymywanie trwałych relacji z klientami.
Nasze oczekiwania wobec Ciebie:
Doświadczenie w sprzedaży B2B (poparte sukcesami),

Doświadczenie w prowadzeniu działań prospectingowych,

Samodzielność w działaniu, umiejętność wyznaczania priorytetów,

Determinacja w dążeniu do wyznaczonego celu i osiągnięcia wyników,

Aktualne prawo jazdy kat. B – otwartość do odbywania podróży służbowych,

Swobodna, komunikatywna znajomość języka angielskiego,

Umiejętność budowania długofalowych relacji, komunikatywność i otwartość,

Innowacyjność i pomysłowość. 
Możemy Ci zaoferować:
Stabilne zatrudnienie i pracę w firmie o ugruntowanej pozycji, która jest odpowiedzialnym pracodawcą,

Pracę w firmie o długoletniej historii i stabilnej pozycji, która jest odpowiedzialnym pracodawcą,

Możliwość poznania procesów biznesowych oraz ich przebiegu u lidera branży TIC,

Pakiet benefitów.
Prosimy o zamieszczenie w aplikacji następującej klauzuli:
Wyrażam zgodę na przetwarzanie przez Bureau Veritas Polska Sp z o.o. (administratora danych) moich danych osobowych, które zostały zamieszczone w przekazanych przeze mnie dokumentach (CV, życiorys, list motywacyjny) w celu przeprowadzenia procesu rekrutacji, zgodnie z rozporządzeniem UE 2016/679 z dnia 27.04.2016 r. (ogólne rozporządzenie o ochronie danych osobowych, Dz. Urz. UE L 119, s. 1). Zostałem poinformowany, że zgoda może zostać wycofana w dowolnym momencie, wycofanie zgody nie wpływa na zgodność z prawem przetwarzania, którego dokonano na podstawie zgody przed jej wycofaniem.
Apply now »