Ekspert ds. Energetyki Jądrowej / Audytor ISO 19443
Location: 
Warsaw, Masovian, PL
Type of contract: 
Temporary
Posting date: 
22-Sep-2022
Job offer reference: 
140659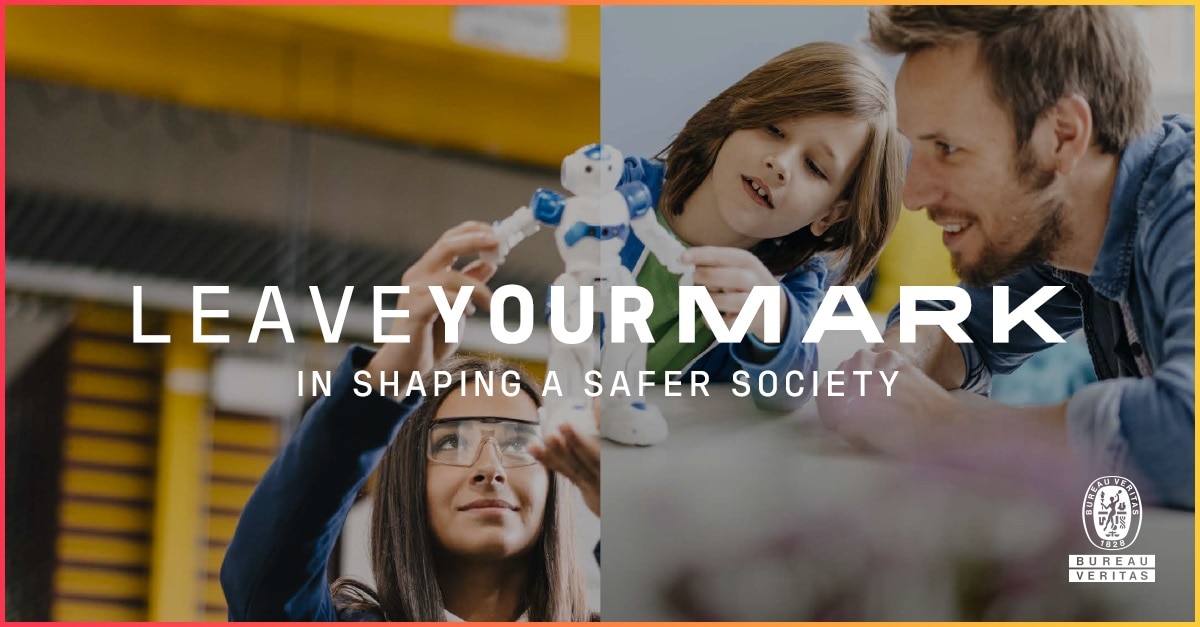 Założona w 1828, firma Bureau Veritas jest światowym liderem branży TIC (Testing, Inspection and Certification). Dostarczamy wysokiej jakości usługi wspierając na co dzień klientów w spełnianiu stale rosnących wymagań związanych z jakością, bezpieczeństwem i higieną pracy, ochroną środowiska oraz odpowiedzialnością społeczną. Grupa, działająca w 140 krajach i zatrudniająca ponad 80 000 pracowników, aktywnie uczestniczy w tworzeniu standardów jakości na świecie. Kluczowe wartości Bureau Veritas to integralność i etyka, bezstronność, niezależność, orientacja na klienta oraz bezpieczeństwo w pracy. Jako firma zorientowana na ciągle zmieniające się potrzeby klientów - dynamicznie reagujemy na wyzwania współczesnego świata, dostosowując swoją ofertę do obecnych realiów.
Ekspert w obszarze energetyki jądrowej/ Audytor ISO 19443
Miejsce pracy: Cała Polska  
Do międzynarodowego zespołu Bureau Veritas poszukujemy obecnie ekspertów/ kandydatów na audytora systemu zarządzania jakością z doświadczeniem w branży energetyki jądrowej (min. 2 lata) i dobrą znajomością języka angielskiego.
Będziesz odpowiedzialny za:
Realizację audytów w ramach procesów certyfikacyjnych systemu zarządzania jakością ISO 19443 w organizacjach dostarczających produkty i usługi do sektora energetyki jądrowej w Polsce i za granicą
Co jest dla nas ważne?  
Praktyczna wiedza z obszaru energetyki, w tym projektowania , budowy i eksploatacji elektrowni jądrowych lub innych produktów i usług dostarczanych do branży nuklearnej,

Ogólna znajomość wymagań związanych z procesami certyfikacji systemów zarządzania oraz uprawnień audytora ISO 9001 (lub chęci podjęcia szkolenia w tym zakresie),

Dobra znajomość języka angielskiego, umożliwiająca pracę w międzynarodowym środowisku,

Chęć rozwoju w obszarze systemów zarządzania jakością w branży nuklearnej,

Otwartość na podróże służbowe.
 
Jeśli do nas dołączysz, zapewnimy Ci:
Udział w projekcie promocji kultury bezpieczeństwa oraz transfer unikalnej wiedzy z obszaru systemów zarządzania jakością w branży energetyki jądrowej w oparciu o międzynarodowy standard ISO 19443,

Dedykowane szkolenia oraz możliwość zdobycia uprawnień audytora wiodącego ISO 19443

Umowę na podstawie B2B,

Rozwojową pracę pełną wyzwań oraz możliwość udziału w międzynarodowych projektach.
ISO 19443:2018 to międzynarodowa norma, która zawiera szczegółowe wymagania dotyczące systemów zapewnienia jakości dla organizacji dostarczających produkty i usługi w przemyśle jądrowym ( więcej nt. ISO 19443 - https://www.bureauveritas.pl/needs/certyfikacja-iso-19443)
---
Prosimy o zamieszczenie w aplikacji następującej klauzuli:
Wyrażam zgodę na przetwarzanie przez Bureau Veritas Polska Sp z o.o. (administratora danych) moich danych osobowych, które zostały zamieszczone w przekazanych przeze mnie dokumentach (CV, życiorys, list motywacyjny) w celu przeprowadzenia procesu rekrutacji, zgodnie z rozporządzeniem UE 2016/679 z dnia 27.04.2016 r. (ogólne rozporządzenie o ochronie danych osobowych, Dz. Urz. UE L 119, s. 1). Zostałem poinformowany, że zgoda może zostać wycofana w dowolnym momencie, wycofanie zgody nie wpływa na zgodność z prawem przetwarzania, którego dokonano na podstawie zgody przed jej wycofaniem.
Apply now »